TIKI GALORE is an online multiplayer arena where players play as Tiki Warriors armed with deadly spears and an even deadlier thirst for domination.
Tiki Island, the first of multiple immersive levels, is a tropical island with ancient temples surrounded by Tiki-eating shark-infested waters. Players will be able to play with their friends in free-for-all and team play and fully customize their Tiki Warriors.
Collect your shrunken heads, and launch your Tiki attack!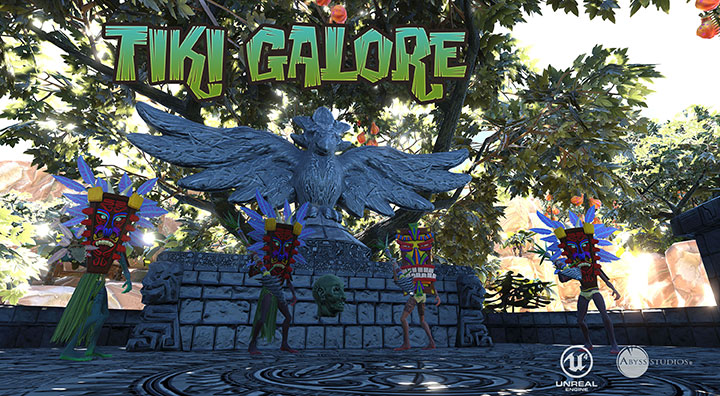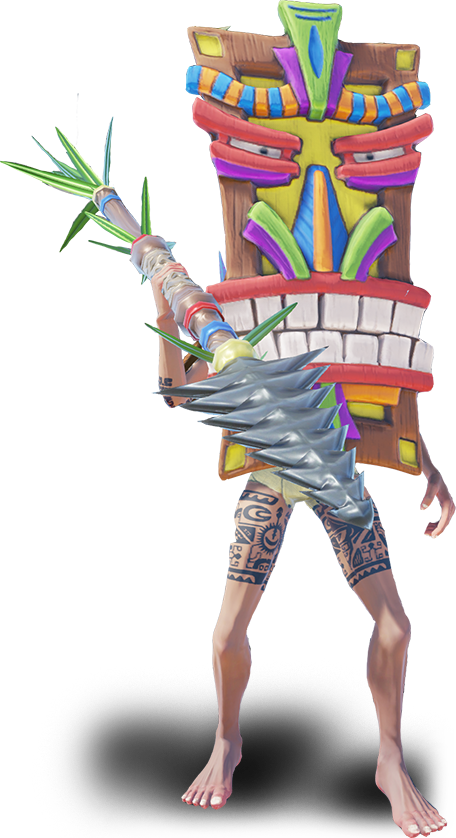 Key Features
Online multiplayer arena
Up to 16 players
Fully Customizable characters
Multiple arenas
Multiple game modes
Interactive environments
Multi-platform support (Windows, Linux, Mac)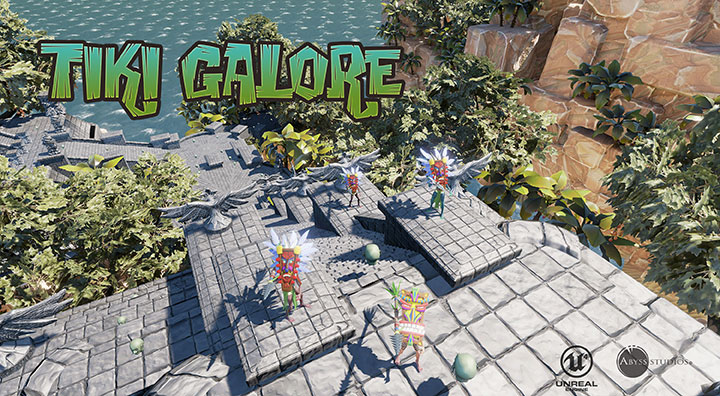 TIKI GALORE was originally built by Hugh McCullom, CEO of Abyss Studios, to explore the revolutionary new workflow features of Unreal Engine's Blueprints Visual Scripting. EPIC Games selected TIKI GALORE, along with seven other games, to be presented at the Unreal Booth during the EGX London 2014 expo. Following the positive response at EGX, the Abyss Studios team decided to develop TIKI GALORE for commercial release.
About Abyss Studios
Founded in 2014, Abyss Studios is an independent developer located in Burbank, California. Abyss Studios develops immersive, surprising, exciting and fun video games! AbyssStudios.com